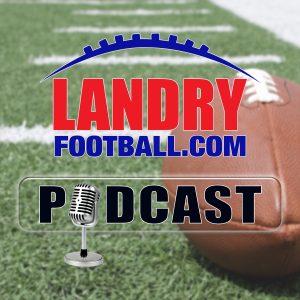 Many fans understand why the pre-season was shortened this upcoming season but learn why this has been planned for some time and it was lobbied for by the league's coaches. Veteran scout/coach Chris Landry has the details on that as well as why the NFL averted a potential mess by deciding not to have a supplemental draft this July. While the Supplemental draft is barely a blip on the radar screen, this could have been different. Thus, the reason the league decided not to have it.
Also, Chris answers a fan's X&O question explaining the difference between a true screen pass and a bubble screen as well as explaining what is accomplished by offenses utilizing pre-snap motions.
Follow Chris Landry on Twitter and make sure to visit LandryFootball.com!
Subscribe to the Landry Football Podcast on Apple Podcasts, Stitcher, TuneIn Radio, and Google Play.
Podcast: Play in new window | Download | Embed