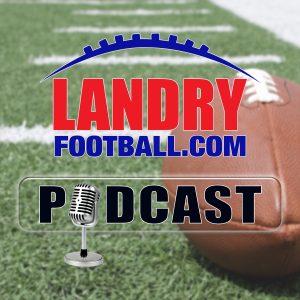 Veteran scout/coach Chris Landry begins breaking down the upcoming football seasons as only he can with a look at the state of all teams in the Atlantic Coast Conference in College Football and the NFC East in the NFL.
Also, he goes into meticulous detail explaining the RPO (Run-Pass-Option) offense. Learn the responsibility, reads, assignments by position, and what to look for in properly identifying it as opposed to a regular play-action pass.
Oh, and as always, Chris answers your questions!
Go inside the game with a veteran coach/scout of over 30 years to see and understand the game at a whole different level.
Follow Chris Landry on Twitter and make sure to visit LandryFootball.com!
Subscribe to the Landry Football Podcast on Apple Podcasts, Stitcher, TuneIn Radio, and Google Play.
Podcast: Play in new window | Download | Embed