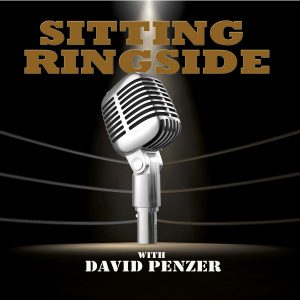 With all of the negativity and tension in the world right now, David Penzer reached out to the only person in the world that could bring the power of positivity to life and one of the greatest storytellers in the history of pro wrestling, former WCW World Champion and WWE Hall Of Famer, Diamond Dallas Page.
DDP shares some incredible stories about the start of his career, working with the likes of Gordon Solie, Michael Hayes and The Fabulous Freebirds, Hulk Hogan, Ric Flair, Sting, the impact that Dusty Rhodes and "The Macho Man" Randy Savage had on his career, his relationship with Cody Rhodes and why he's currently working with AEW, the creation of DDPY, his appearance on Shark Tank, his immense respect for Vince McMahon, and so much more.
The story of Diamond Dallas Page is one of the most improbable success stories you'll ever hear, not only from the world of pro wrestling but in life.
Make sure to follow David Penzer and "Sitting Ringside" on Twitter!
You can find the show on Apple Podcasts, Stitcher, TuneIn Radio, Google Podcasts, the iHeartRadio app, and now on Spotify!
Podcast: Play in new window | Download | Embed