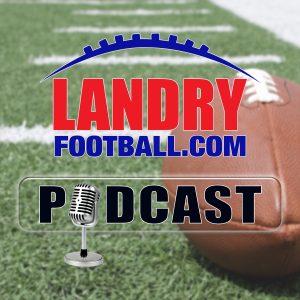 On today's show, Chris gives an update on what coaches and programs at both the College and NFL level are doing and what's in store for the next few weeks.
He then talks about some of the best players in both the NFL and College Football. From a look at how players graded last season to a projection of the season to come, learn more about the very best player in around the College and Pro game.
Follow Chris Landry on Twitter and make sure to visit LandryFootball.com!
Subscribe to the Landry Football Podcast on Apple Podcasts, Stitcher, TuneIn Radio, and Google Play.
Podcast: Play in new window | Download | Embed