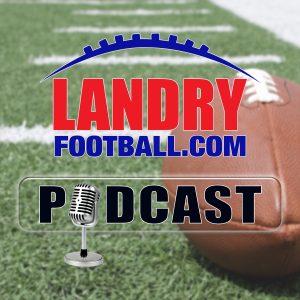 Veteran scout/coach Chris Landry takes a step back from his usual deep football talk to reflect on how experiences and lessons in the locker room and football field can teach us so much about truly listening and understanding one another better. From Drew Brees to the issues at Clemson and Florida St., we all must learn how our words affect others.
Also, Chris remembers two legendary college football coaches who past away this week in Pat Dye and Johnny Majors.
Follow Chris Landry on Twitter and make sure to visit LandryFootball.com!
Subscribe to the Landry Football Podcast on Apple Podcasts, Stitcher, TuneIn Radio, and Google Play.
Podcast: Play in new window | Download | Embed