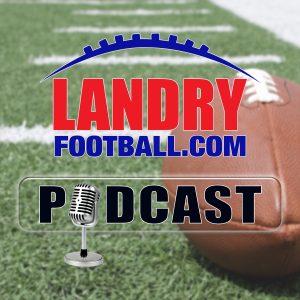 On today's episode, veteran scout/coach Chris Landry takes you through the process of a rule change and how it's often lobbied one way or another behind the scenes.  With that, he discusses the rules that passed and the ones that were tabled at Thursday's virtual owner's meeting.
Then, Chris explains his preferred way to negotiating quarterback contracts and why the Cowboys find themselves in an uphill battle to get Dak Prescott signed.  Also, he takes you inside the rosters in the league as he takes a look at who would currently be the favorites in each conference and division at this point.
All of this and so much more in today's episode of the Landry Football Podcast.
Follow Chris Landry on Twitter and make sure to visit LandryFootball.com!
Subscribe to the Landry Football Podcast on Apple Podcasts, Stitcher, TuneIn Radio, and Google Play.
Podcast: Play in new window | Download | Embed