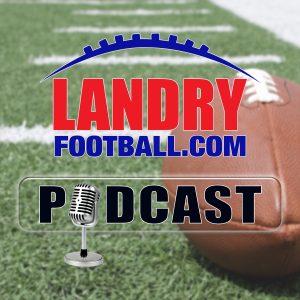 The recent "Rooney Rule" discussions have brought a few things to light. Veteran Coach/Scout Chris Landry has been a veteran of many coaching searches and takes you inside of coaching searches from both sides and what it's going to take to truly give everyone a fair chance in today's current landscape. He explains what goes on in interviews and why it's important for both sides to interview as much as possible.
Also, Chris discusses some of the behind the scenes planning going on as both the College Football and NFL facilities are close to opening up.
Follow Chris Landry on Twitter and make sure to visit LandryFootball.com!
Subscribe to the Landry Football Podcast on Apple Podcasts, Stitcher, TuneIn Radio, and Google Play.
Podcast: Play in new window | Download | Embed