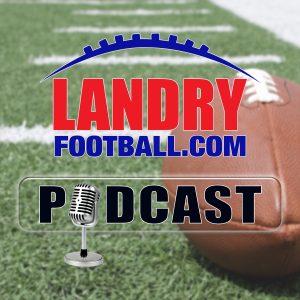 In this episode of the Landry Football Podcast, Chris examines how NFL league personnel and College Administrators are planning for the season.
Learn how some of the plans are similar but because of the distinct differences between pro and college athletes makes this far more complex for College Administrators.
He also explains if the recent decisions by the California System's head will have any effect on future decisions around the country.
Follow Chris Landry on Twitter and make sure to visit LandryFootball.com!
Subscribe to the Landry Football Podcast on Apple Podcasts, Stitcher, TuneIn Radio, and Google Play.
Podcast: Play in new window | Download | Embed