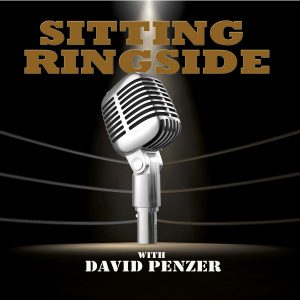 Some of you may know him as Devon Storm, some of you may know him as Crowbar, and some of you may know him as physical therapist Chris Ford, but David Penzer knows him as one of the better guys he's known from the pro wrestling business.
This week on Sitting Ringside, Crowbar shares his stories from his time in the ring in WWF, WCW, ECW, TNA, ROH, and more, being teamed up with David Flair and Daffney in WCW, how the wrestling business led him to wife, always working hard behind the scenes to pursue his career in physical therapy all while pursuing his love of pro wrestling, his recent appearance in Ring Of Honor, and he gives his perspective on one of the most infamous stories in Sitting Ringside history involving a "stolen truck" and The Chubba Bubbas.
Such a great guy and such an honor to Crowbar on this week's episode of Sitting Ringside!
Make sure to follow David Penzer and "Sitting Ringside" on Twitter!
You can find the show on Apple Podcasts, Stitcher, TuneIn Radio, Google Podcasts, and now iHeartRadio!
Podcast: Play in new window | Download | Embed