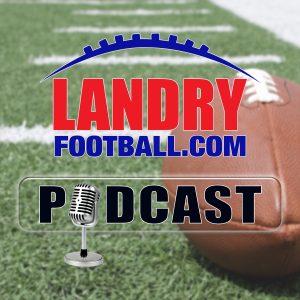 With this year's draft in the books and the NFL schedule release set to come out, Chris takes an early look at some of the best returning College Football players to keep an eye on as well as discussing the NFL internal plans for the season that is full of contingencies. He also talks about how the shutdown has affected College Programs and how it has sped up the recruiting process.
All this and he answers your questions on this week's edition of the Landry Football Podcast.
This episode of the Landry Football Podcast is brought to you by Skylight Frame. Are you looking for the perfect gift for your mom or loved one? Nowadays, staying in touch with those we love is more important than ever. And the easiest way to do it is with Skylight, a photo frame you can email photos to—any time, from anywhere. Now, as a special holiday offer, you can get $10 off your purchase of a Skylight Frame when you go to skylightframe.com/FOOTBALL and enter code FOOTBALL.
Follow Chris Landry on Twitter and make sure to visit LandryFootball.com!
Subscribe to the Landry Football Podcast on Apple Podcasts, Stitcher, TuneIn Radio, and Google Play.
Podcast: Play in new window | Download | Embed