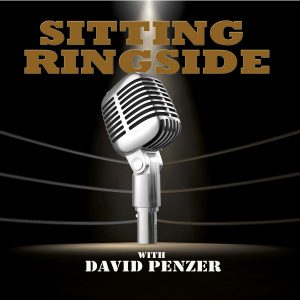 This week, I'm honored to interview a long time friend who has been in the battle of his life. Tracy Smothers has spent the last six months battling Stage 4 Lymphoma and I'm so humbled that he tells his story on this podcast.
I talk to Tracy about his battle and how he almost died twice. He details his challenges and how the COVID-19 pandemic has affected him after he survived his diagnosis.
Then, thankfully, we move on to his wrestling career and how he got in the business, some great territory stories, one that may be the greatest story in the history of this podcast, and his thoughts on working in WCW, SMW, ECW, and WWE plus when he found out that his WWE gimmick was a rib on Jack and Jerry Brisco.
I'm so glad that Tracy trusted me to let him tell his story and I hope we can chat again in a year when he beats this bastard disease.
Join me on the most emotional discussion I have ever had on this podcast and see for yourself why Tracy Smothers is one of the greatest guys in this business.
Tracy, love you brother, and stay safe!
Make sure to follow David Penzer and "Sitting Ringside" on Twitter!
You can find the show on Apple Podcasts, Stitcher, TuneIn Radio, Google Podcasts, and now iHeartRadio!
Podcast: Play in new window | Download | Embed