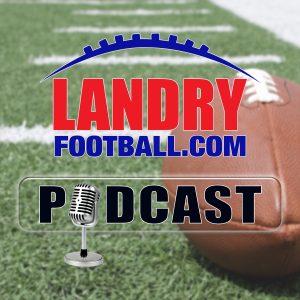 Veteran scout/coach Chris Landry tackles a few topics today including the name, image, and likeness proposal will affect the future of college football and athletics in general. Along with the financial aspects associated with the pandemic, college athletics could be facing some considerable changes in its future.
Also, Chris goes into the NFL Draft and how it played out behind the scenes as well as who was his favorite picks in each round and what team he thought got the best value throughout the process.
Finally, he addresses how these players will be affected by having no mini-camps and OTA's. All this and more inside today's Landry Football Podcast.
This episode of the Landry Football Podcast is brought to you by Skylight Frame. Are you looking for the perfect gift for your mom or loved one? Nowadays, staying in touch with those we love is more important than ever. And the easiest way to do it is with Skylight, a photo frame you can email photos to—any time, from anywhere. Now, as a special holiday offer, you can get $10 off your purchase of a Skylight Frame when you go skylightframe.com/FOOTBALL and enter code FOOTBALL.
Follow Chris Landry on Twitter and make sure to visit LandryFootball.com!
Subscribe to the Landry Football Podcast on Apple Podcasts, Stitcher, TuneIn Radio, and Google Play.
Podcast: Play in new window | Download | Embed