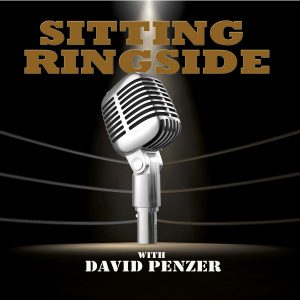 This week on Sitting Ringside, David Penzer opens the show by discussing the passing of WWE Hall Of Famer Howard Finkel, who passed away on April 16th. David shares some of his memories of the greatest ring announcer in wrestling history before getting into the recent cuts by the WWE and what it may mean.
Then, he's joined by one of the most interesting people in the wrestling industry, Joey Ryan. Whether you know him as one of the founders of PWG, wrestling in CZW, Chikara, ROH, Lucha Underground, Lucha VaVoom, or currently in Impact Wrestling, or you know him as the innovator of the "penis flip," Joey has been involved in just about everything there is to do in the wrestling business. He shares his stories and talks his take on the current state of wrestling with David on this episode of Sitting Ringside!
Thanks for listening and don't forget the and review the show on Apple Podcasts and Stitcher!
Make sure to follow David Penzer and "Sitting Ringside" on Twitter!
You can find the show on Apple Podcasts, Stitcher, TuneIn Radio, Google Podcasts, and now iHeartRadio!
Podcast: Play in new window | Download | Embed