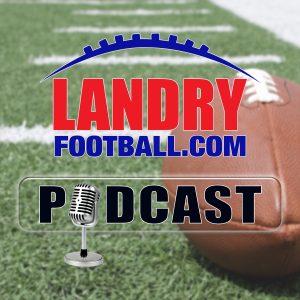 College Conference Commissioners had a conference call Wednesday with Vice President Mike Pence and other government officials regarding the status of the College Football season. Learn what some administrators are saying about the call and what we can expect going forward.
Over on the NFL side, Chris takes you back into the Draft meetings and what is going on around the league the remainder of this week, the weekend, and early next week. Find out how a preliminary draft trade call goes behind the scenes and how teams gather really good intel without giving out any and even leading the media in the wrong direction.
Go inside the Draft Room with veteran scout, coach, and administrator Chris Landry.
This episode of the Landry Football Podcast is brought to you by Skylight Frame. Are you looking for the perfect gift for your mom or loved one? Nowadays, staying in touch with those we love is more important than ever. And the easiest way to do it is with Skylight, a photo frame you can email photos to—any time, from anywhere. Now, as a special holiday offer, you can get $10 off your purchase of a Skylight Frame when you go skylightframe.com/FOOTBALL and enter code FOOTBALL.
Follow Chris Landry on Twitter and make sure to visit LandryFootball.com!
Subscribe to the Landry Football Podcast on Apple Podcasts, Stitcher, TuneIn Radio, and Google Play.
Podcast: Play in new window | Download | Embed