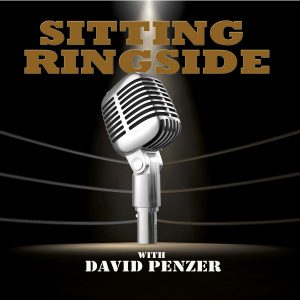 This week on Sitting Ringside, David Penzer opens the show by sharing his thoughts about his likes and dislikes from this year's WrestleMania and then goes into Kevin Sullivan's appearance on Friday's episode of The Jim Cornette Experience.
Kevin and Jim discuss the Chris Benoit episode of "Dark Side Of The Ring" and why he chose not to appear on the program. David has been friends with Kevin and Jim for years and knew Kevin and Nancy very well when they were married. David talks about what he knew about Kevin and Nancy's relationship, what he didn't know, and offers validation to Kevin's story.
Then, former ECW personality Jasmin St. Claire joins the show to share stories about her time in the wrestling industry, her opinions on the Women's Revolution that will be sure to ruffle feathers, what it was like managing Public Enemy, her one-woman show, and so much more.
Thanks for listening and don't forget the and review the show on Apple Podcasts and Stitcher!
Make sure to follow David Penzer and "Sitting Ringside" on Twitter!
You can find the show on Apple Podcasts, Stitcher, TuneIn Radio, Google Podcasts, and now iHeartRadio!
Podcast: Play in new window | Download | Embed