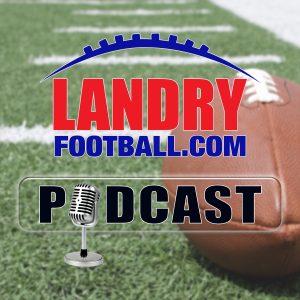 Veteran NFL Scout Chris Landry tells you what it's like to go through an NFL Draft meeting, which is going on right now around the league. He takes you step by step as to how final grades on a player are established, how tiebreakers are determined on grades and how disagreements in the draft room are settled. Learn how your favorite team does it and how all are adjusting to this Virtual World we are currently residing in.
All this plus Chris answers your questions on this week's edition of the Landry Football Podcast.
Follow Chris Landry on Twitter and make sure to visit LandryFootball.com!
Subscribe to the Landry Football Podcast on Apple Podcasts, Stitcher, TuneIn Radio, and Google Play.
Podcast: Play in new window | Download | Embed