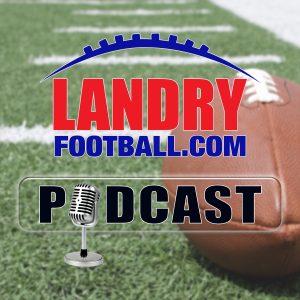 Draft preparations have taken a different form this year but as veteran scout and coach Chris Landry explains, it is nothing to what's going on in the real world. He gives his personal thoughts on how this has affected him but more importantly how it has affected us as a society at large.
Then, he explains how the draft meetings have progressed around the league and how draft room setups will differ this year. He goes on to discuss why it's so important to be so thorough in evaluating all players, even players that you will not have a chance to draft.
We're getting ready for the draft and we'll get you ready as well so join us each and every week on the Landry Football Podcast.
Follow Chris Landry on Twitter and make sure to visit LandryFootball.com!
Subscribe to the Landry Football Podcast on Apple Podcasts, Stitcher, TuneIn Radio, and Google Play.
Podcast: Play in new window | Download | Embed