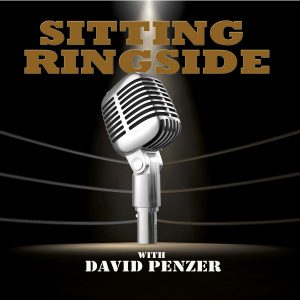 This week on Sitting Ringside, David Penzer opens the show discussing this week's debut of "Dark Side Of The Ring," which featured the horrific story of Chris and Nancy Benoit. This is a subject that hits close to home for David because as he's talked about several times, Chris and Nancy were friends of David and his wife. David's perspective is unique because he was so close to the situation.
Then, Impact Wrestling Executive Vice President Scott D'Amore joins David for a great conversation about what's going on in Impact Wrestling, how the Coronavirus is affecting the wrestling industry and what they are doing to make the most of the situation, his thoughts on Tessa Blanchard and intergender wrestling, the very scary Scott Steiner health scare at an Impact Wrestling taping a few weeks ago, and how the one-time revival of TNA Wrestling for "No Place Like Home" came to be.
Oh, did we mention our very own David Penzer is actually doing the play by play with Scott for that event!!!!!
Thanks for listening and don't forget the and review the show on Apple Podcasts and Stitcher!
Make sure to follow David Penzer and "Sitting Ringside" on Twitter!
You can find the show on Apple Podcasts, Stitcher, TuneIn Radio, Google Podcasts, and now iHeartRadio!
Podcast: Play in new window | Download | Embed