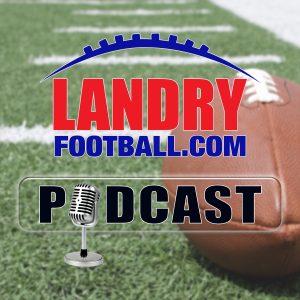 On this week's podcast, veteran scout/coach Chris Landry explains why the league's general managers want to postpone and move back the draft and why the owners want to keep the draft as scheduled next month. There are some interesting decisions being discussed regarding how teams will conduct their final draft meetings and who will be allowed in the building for that. He also begins to discuss how the Pro Personnel and College Draft grading scale is similar yet different and its relevance in evaluating players at both levels.
Also, he explains how the country's health crisis has affected how teams are preparing for the draft and why they are less prepared than normal.
All this and more in this week's edition of the Landry Football podcast on LandryFootball.com.
Follow Chris Landry on Twitter and make sure to visit LandryFootball.com!
Subscribe to the Landry Football Podcast on Apple Podcasts, Stitcher, TuneIn Radio, and Google Play.
Podcast: Play in new window | Download | Embed