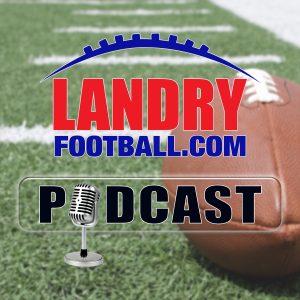 The biggest sports story of the week and one of the biggest this year is Tom Brady's departure from the Patriots and his imminent relocation to become the Buccaneers new coach.
How long has this been in play? Why Tampa and the Buccaneers. Chris has the details of how this has been brewing for some time yet how it also cam together in quick fashion this offseason.
Chris also talks about the checklist of Do's and Don'ts of Free Agency and why it's mostly bad value but an opportunity to really improve your team at the same time.
Learn more inside this week's LandryFootball Podcast.
Follow Chris Landry on Twitter and make sure to visit LandryFootball.com!
Subscribe to the Landry Football Podcast on Apple Podcasts, Stitcher, TuneIn Radio, and Google Play.
Podcast: Play in new window | Download | Embed