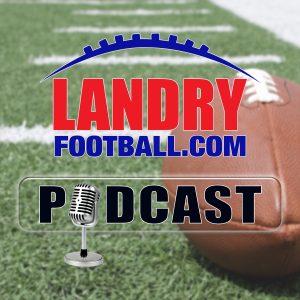 In what has been a surreal 24 hours in sports and society, veteran scout/coach Chris Landry examines how the Coronavirus is affecting the football world on both the College and NFL level.
He also tells you what is going on behind the scenes in the Tom Brady free-agent discussions. With Free Agency beginning next week, Chris begins the first of two podcasts breaking down how a Free Agent Program works from an NFL Scouting Executive perspective and separates fact from fiction.
All this plus your questions answered on this week's edition of the Landry Football Podcast.
Follow Chris Landry on Twitter and make sure to visit LandryFootball.com!
Subscribe to the Landry Football Podcast on Apple Podcasts, Stitcher, TuneIn Radio, and Google Play.
Podcast: Play in new window | Download | Embed