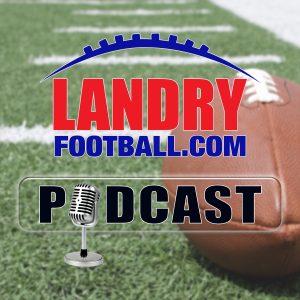 With more exposure, the Scouting Combine is often misunderstood by media and fans. Learn why the Combine started and what each aspect of the Combine truly means.
The most important part of the Combine is the elements that you don't see or hear about.  Veteran Coach/Scout Chris Landry not only has been scouting in the NFL for decades but he also was the Director of the Scouting Combine at one time.
Once you listen, you will have a better feel for what is important and why when evaluating a player.
Follow Chris Landry on Twitter and make sure to visit LandryFootball.com!
Subscribe to the Landry Football Podcast on Apple Podcasts, Stitcher, TuneIn Radio, and Google Play.
Podcast: Play in new window | Download | Embed