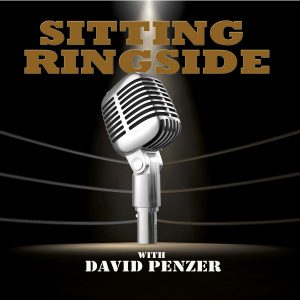 It's a Sitting Ringside Road Trip this week as David Penzer does the show from Dory Funk Jr.'s Bang TV wrestling event in Belleview, FL, which was headlined by one of the greatest tag teams of all time, Rick and Scott Steiner.
The Steiners don't really do many interviews but both Rick and Scott were gracious enough to sit down with David for a little bit to talk about their careers, the wrestling business as a whole, and more.
As everyone knows, anytime you give Scott a microphone, anything can happen as he isn't short on opinions or words. This conversation certainly is no different as Scott unleashes on several different topics. Just a fair warning…. you might want to get the kids out of the room for this one as it goes exactly as you would expect.
Also, you'll hear from Dory Funk Jr., as he talks about Bang TV and his wrestling school in Ocala, FL, "The Genius" Lanny Poffo talks about what he's been up to, and B. Brian Blair talks about this year's Cauliflower Alley Club event coming up at the end of April in Las Vegas.
Hope you enjoy this week's Sitting Ringside Road Trip!
Thanks for listening and don't forget the and review the show on Apple Podcasts and Stitcher!
Make sure to follow David Penzer and "Sitting Ringside" on Twitter!
You can find the show on Apple Podcasts, Stitcher, TuneIn Radio, Google Podcasts, and now iHeartRadio!
Podcast: Play in new window | Download | Embed