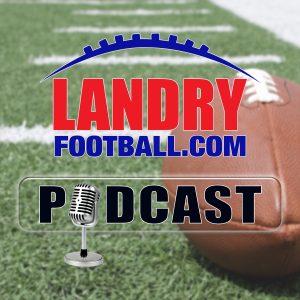 It's Combine week and veteran NFL scout Chris Landry has been to every single one. At his 38th Combine, he explains what some of the Combine measurements and metrics really mean. So often, talking heads speak about things they have no knowledge of. Learn from the former Combine Director and veteran scout what these measurements combined with film help to best determine a prospect's optimum transferable skills.
Also, Chris talks more about the proposed NFL CBA being bantered about by the owners and the players, his thoughts on the proposed 17 game season, and how it all could benefit mid and lower level players on rosters.
Veteran scout and coach Chris Landry teaches Football 101 this week on the Landry Football Podcast!
Follow Chris Landry on Twitter and make sure to visit LandryFootball.com!
Subscribe to the Landry Football Podcast on Apple Podcasts, Stitcher, TuneIn Radio, and Google Play.
Podcast: Play in new window | Download | Embed