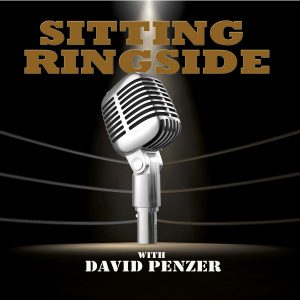 This week on Sitting Ringside, David Penzer is joined by one of the most influential figures in wrestling who may not get the credit he's due, Mr. Les Thatcher. Thatcher, whose career has spanned over six decades, has seen, trained, or worked with the biggest names in the sport over that time and isn't afraid to call things as he sees them.
Thatcher talks to Penzer about his own start in the business and in the ring, the ins and outs of the territories, his transition from in ring action to the role of commentator and promoter, some of the names that he's had a hand in training, and so much more.
Thanks for listening and don't forget the and review the show on Apple Podcasts and Stitcher!
Make sure to follow David Penzer and "Sitting Ringside" on Twitter!
You can find the show on Apple Podcasts, Stitcher, TuneIn Radio, Google Podcasts, and now iHeartRadio!
Podcast: Play in new window | Download | Embed