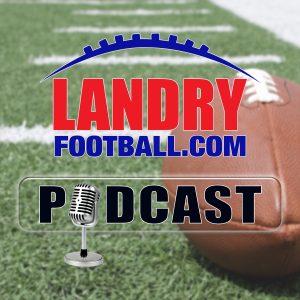 Veteran scout/coach Chris Landry gives the pros and cons of the proposed NFL schedule changes that would give us two more playoff teams and one more week of regular season action in exchange for getting rid of a week of preseason action. Learn why and how this played out as it's been on the agenda of league owners for some time.
On the college front, Chris talks about the new proposed transfer rules and some unintended consequences may result from that move.
Join us each and every Thursday on the Landry Football Podcast.
Follow Chris Landry on Twitter and make sure to visit LandryFootball.com!
Subscribe to the Landry Football Podcast on Apple Podcasts, Stitcher, TuneIn Radio, and Google Play.
Podcast: Play in new window | Download | Embed