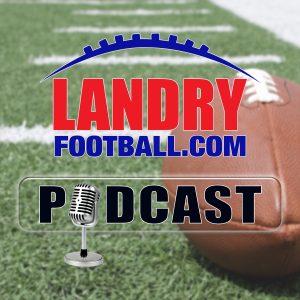 Veteran scout/coach Chris Landry takes you inside the decision making process of committing to and signing quarterbacks. Plenty of big names are potentially heading to the Free Agent market and he explains what teams could have done differently and what decisions they are facing as deadlines are near.
Also, he talks about the tough predicament college coaches are in when pursuing a job while trying to express loyalty to their current programs.
Go inside the game and hear the viewpoint of a veteran coach/scout every week right here on the LandryFootball Podcast.
All this and more in this week's edition of the Landry Football Podcast.
Follow Chris Landry on Twitter and make sure to visit LandryFootball.com!
Subscribe to the Landry Football Podcast on Apple Podcasts, Stitcher, TuneIn Radio, and Google Play.
Podcast: Play in new window | Download | Embed