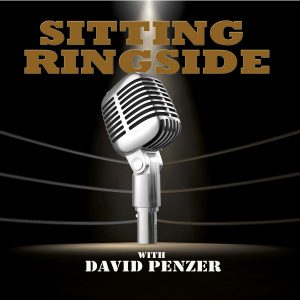 This week, a unique episode of Sitting Ringside as David is joined by the man he credits for opening the door for him in the wrestling business and WCW, Bob Roop. They talk about why Bob felt confident recommending David in WCW, plus Bob talks about Bob competing in the 1968 Olympics as an amateur wrestler, his transition from amateur wrestling to pro wrestling and his struggles with "stretching" potential wrestlers at the behest of Eddie Graham. Also, an in-depth conversation about Dusty Rhodes and a detailed description of why he tried to take the Knoxville territory from Ron Fuller in the 1970's, why Ron still publicly trashes him about it and a chance to debate Ron at WrestleExpo.com Wrestlemania weekend in Tampa, FL.
Thanks for listening and don't forget the and review the show on Apple Podcasts and Stitcher!
Make sure to follow David Penzer and "Sitting Ringside" on Twitter!
You can find the show on Apple Podcasts, Stitcher, TuneIn Radio, Google Podcasts, and now iHeartRadio!
Podcast: Play in new window | Download | Embed