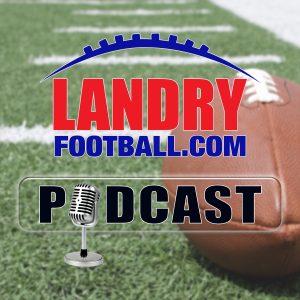 Veteran scout/coach Chris Landry explains some things that you won't hear from talking heads about the Super Bowl game film. You'll get a much better feel for why certain decisions were made and some were not.
Also, he takes you through what is the schedule for both teams as their offseason operation is off to a later start than every other team in the league, answers your questions including how Delay of Game is properly executed from an officiating standpoint and why what often appears as the clock is running out, many times it is not, and talks about some of the best offensive play callers in football.
All this and more in this week's edition of the Landry Football Podcast.
Follow Chris Landry on Twitter and make sure to visit LandryFootball.com!
Subscribe to the Landry Football Podcast on Apple Podcasts, Stitcher, TuneIn Radio, and Google Play.
Podcast: Play in new window | Download | Embed