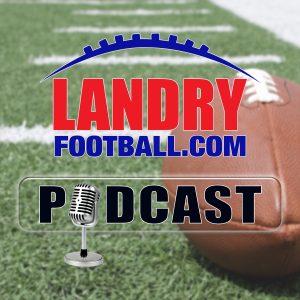 The Super Bowl is unique and the most popular sporting event in our country.  How do you prepare your team for this game. Do you do things differently?
Veteran scout and coach Chris Landry brings his unique background and tells you his experiences and what works best.
From travel to game plan installment to pregame and halftime adjustments, it does have a different feel and requires some adjustments so go inside and learn what they are.
This episode of the Landry Football Podcast is brought to you by Keeps. Two out of three guys will experience some form of male pattern baldness by the time they're 35. You don't have to go broke to avoid going bald. If you're ready to take action and prevent hair loss, go to Keeps.com/LANDRY to receive your first month of treatment absolutely FREE!
Follow Chris Landry on Twitter and make sure to visit LandryFootball.com!
Subscribe to the Landry Football Podcast on Apple Podcasts, Stitcher, TuneIn Radio, and Google Play.
Podcast: Play in new window | Download | Embed