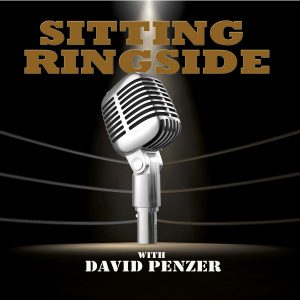 This week on Sitting Ringside, David Penzer sits down with former WCW and Impact Wrestling superstar and long time friend "The Disco Inferno" Glenn Gilbertti to talk about all the latest news from the pro wrestling world. They discuss everything from the Tessa Blanchard controversy to the Wednesday Night Wars between WWE NXT and All Elite Wrestling to why wrestling fans have drifted away from the current product and so much more.
If you've ever heard Disco anywhere else, you know he's a lightning rod and is always entertaining!
This episode of Sitting Ringside is brought to you by Keeps. Two out of three guys will experience some form of male pattern baldness by the time they're 35. You don't have to go broke to avoid going bald. If you're ready to take action and prevent hair loss, go to Keeps.com/Ringside to receive your first month of treatment absolutely FREE!
Thanks for listening and don't forget the and review the show on Apple Podcasts and Stitcher!
Make sure to follow David Penzer and "Sitting Ringside" on Twitter!
You can find the show on Apple Podcasts, Stitcher, TuneIn Radio, Google Podcasts, and now iHeartRadio!
Podcast: Play in new window | Download | Embed