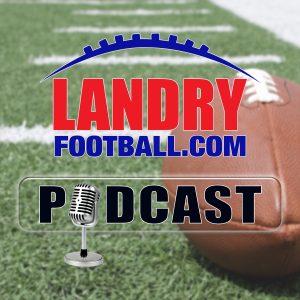 Veteran scout/coach Chris Landry talks about how the LSU program rose back to prominence the last two season under Ed Orgeron and how this team stacks up in the recent history of college football.
Also, he discusses how teams prepare for the Conference Championship games this weekend to put themselves in the best position to handle Super Bowl week should they win on Sunday. The issue of properly evaluating young coaches on your staff is also discussed as well as telling you why some coaches get more credit than others, even when undeserved.
All this and much more in this week's Landry Football Podcast.
Follow Chris Landry on Twitter and make sure to visit LandryFootball.com!
Subscribe to the Landry Football Podcast on Apple Podcasts, Stitcher, TuneIn Radio, and Google Play.
Podcast: Play in new window | Download | Embed