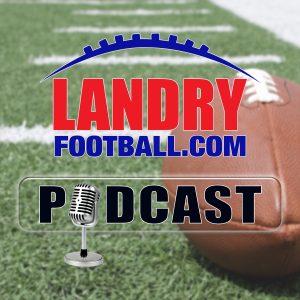 With the Divisional playoffs in the NFL on Saturday and Sunday followed by the National Championship on Monday night, this weekend shapes up to be hopefully the best viewing weekend of the season.
Chris takes you through each of the games and gives his unique thoughts on what he's sees from inside the film room. He also starts off the show by giving you his thoughts on Mike Leach heading to Starkville, MS.
He also explains what players go through in their decision making process on whether to enter the NFL draft early or stay in school. There more to it than the Advisory board.
All this plus your questions answered as always right here on this week's edition of the Landry Football Podcast.
This episode of the Landry Football Podcast is brought to you by Express VPN. Not only can Express VPN protect your privacy and security online, it can also take your TV watching to the next level. Visit ExpressVPN.com/LANDRY now to get an extra three months on your subscription for free!
Follow Chris Landry on Twitter and make sure to visit LandryFootball.com!
Subscribe to the Landry Football Podcast on Apple Podcasts, Stitcher, TuneIn Radio, and Google Play.
Podcast: Play in new window | Download | Embed