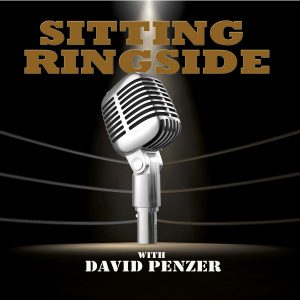 This week on Sitting Ringside, David Penzer opens up 2020 by popping a little bit of the bubbly with All Elite Wrestling World Champion and one of the greatest of all time, Chris Jericho.
The friendship between these two goes back nearly 25 years and in this conversation, you see a side of Chris Jericho that you don't get to see very often. The guys talk about Jericho's legendary career, the behind the scenes stories to some of his greatest matches and promos, some creative ideas that never came to be, his decision to leave WWE to join AEW and his conversation with Vince McMahon about it, and so much more.
Whether you know him as "Corazon de Leon," "Lionheart," "The Man of 1004 Holds," "The Ayatollah of Rock 'n Rolla," "Y2J," or the lead singer of Fozzy, this candid conversation with "Le Champion" is one for the ages.
Don't forget to check out "Talk Is Jericho" from Westwood One and to see where his band Fozzy is playing next, check out FozzyRock.com!
This episode of Sitting Ringside is brought to you by Express VPN. Not only can Express VPN protect your privacy and security online, it can also take your TV watching to the next level. Visit ExpressVPN.com/RINGSIDE now to get an extra three months on your subscription for free! 
Thanks for listening and don't forget the and review the show on Apple Podcasts and Stitcher!
Make sure to follow David Penzer and "Sitting Ringside" on Twitter!
You can find the show on Apple Podcasts, Stitcher, TuneIn Radio, Google Podcasts, and now iHeartRadio!
Podcast: Play in new window | Download | Embed