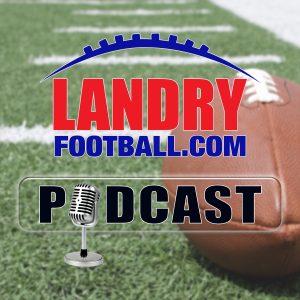 Happy New Year everyone! This week on the Landry Football Podcast, veteran scout/coach Chris Landry explains some of the misunderstandings of the targeting rule and explains how it should be administered more effectively and correctly.
Also, he attacks the issue of organizational structure in the NFL how different plans work. Learn what is the secret sauce to making a front office structure work as opposed to constant struggles at some places around the league.
Get a unique insight into the game of football from veteran coach/scout each and every week on the Landry Football Podcast.
Follow Chris Landry on Twitter and make sure to visit LandryFootball.com!
Subscribe to the Landry Football Podcast on Apple Podcasts, Stitcher, TuneIn Radio, and Google Play.
Podcast: Play in new window | Download | Embed