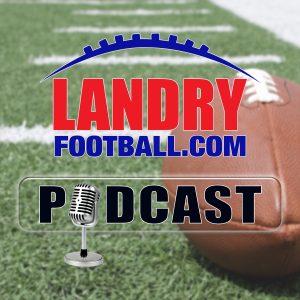 Learn how each coaching staff adjusts their responsibilities depending on whether they miss the playoffs, play in the opening round or earn a bye.
Learn how it differs for each and why. Chris also addresses some other issues surrounding the games.
Learn the game from a perspective of a veteran, coach, scout and administrator when you listen to Chris Landry each and every week.
Follow Chris Landry on Twitter and make sure to visit LandryFootball.com!
Subscribe to the Landry Football Podcast on Apple Podcasts, Stitcher, TuneIn Radio, and Google Play.
Podcast: Play in new window | Download | Embed