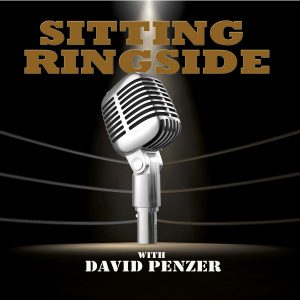 This week on Sitting Ringside, David Penzer wraps up 2019 like a million bucks! WWE Hall Of Fame inductee "The Million Dollar Man" Ted DiBiase is Sitting Ringside this week to share stories about his time in and out of the ring, how the "Million Dollar Man" gimmick was born, how Vince McMahon told him to carry himself in public and the perks that it had, working with Virgil, the legendary promos that he cut in the WWE including the child dribbling the basketball only to have Ted kick it out from under him, learning the business in Texas from the Funks, why he was never NWA champion, and so much more! Besides, when it comes to "The Million Dollar Man," EVERYONE has a price!!!! (Insert evil laugh here)
It's been a phenomenal 2019 for Sitting Ringside. Thank you so much for taking the time to download and letting the show entertain you!
This episode of Sitting Ringside is brought to you by Dollar Shave Club. Put the quality of Dollar Shave Club to the test. Their Ultimate Shave Starter Set has everything you need for an amazing shave. It includes the Executive razor, shave butter, prep scrub, and post shave dew. You can get it for just $5 at DollarShaveClub.com/RINGSIDE!
Thanks for listening and don't forget the and review the show on Apple Podcasts and Stitcher!
Make sure to follow David Penzer and "Sitting Ringside" on Twitter!
You can find the show on Apple Podcasts, Stitcher, TuneIn Radio, Google Podcasts, and now iHeartRadio!
Podcast: Play in new window | Download | Embed