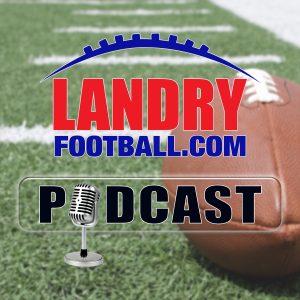 The early signing period has come and gone and ranking will be all the rage but will not tell the whole story of a recruiting class. Veteran coach/scout Chris Landry, a former major college Recruiting Coordinator, takes you inside the process and how coaching staffs view evaluations with a trained versus recruiting services that merely gather information and why that leads to much misinformation about the process.
Join Chris every Thursday for his unique perspective on the work of football from a coaching and scouting viewpoint.
Follow Chris Landry on Twitter and make sure to visit LandryFootball.com!
Subscribe to the Landry Football Podcast on Apple Podcasts, Stitcher, TuneIn Radio, and Google Play.
Podcast: Play in new window | Download | Embed