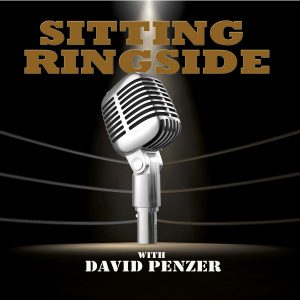 This week on Sitting Ringside, David Penzer sits down with Rock & Roll Hall Of Famer, member of the legendary southern rock band Lynyrd Skynyrd, and the founder of Blackfoot, Rickey Medlocke.
You know him from behind the drums or the guitar but what you may not know about Medlocke is that he's a lifelong wrestling fan. Having grown up in Jacksonville, FL, he talks about becoming a wrestling fan and growing up on Championship Wrestling In Florida, his love of WCW and how he'd have loved to have gotten in the ring with Goldberg had the opportunity presented itself, the current wrestling landscape and how he feels the WWE really screwed up by breaking up The Shield, and his relationships and friendships in the wrestling business.
He also talks about the music business, the tragic Lynyrd Skynyrd plane crash and why he wasn't on the flight that saw six friends and bandmates pass, the comparisons of music to the wrestling business, and so much more.
Thanks for listening and don't forget the and review the show on Apple Podcasts and Stitcher!
This episode of Sitting Ringside is brought to you by CBS Sports HQ, a network that streams live 24/7, and they have coverage that's just focused on the game. No fake debates. No politics. Just sports for real sports fans. Open the CBS Sports app and watch any time from anywhere on your phone or at home on your Apple TV, Roku or Fire TV. It couldn't be easier. Download the CBS Sports app and watch CBS Sports HQ today!
Make sure to follow David Penzer and "Sitting Ringside" on Twitter!
You can find the show on Apple Podcasts, Stitcher, TuneIn Radio, Google Podcasts, and now iHeartRadio!
Podcast: Play in new window | Download | Embed