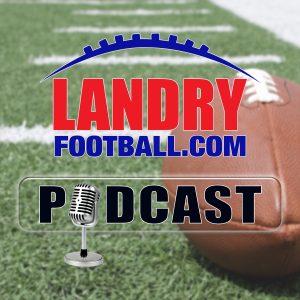 Many fans and media criticize why college coaches buyouts are so high without any real understanding why it is so. Having been involved in many coaching searches, veteran scout/coach Chris Landry explains the difficulty and why it is just a fact of doing business in modern day college football.
Also, he talks about the pros and cons of the NFL looking at the seeding process in the playoffs.
Get inside the game and learn from a veteran coach and scout.
This episode of the Landry Football Podcast is brought to you by Roman. Go to GetRoman.com/LANDRY to get a FREE online visit and FREE two day shipping. Erectile dysfunction can be tough to tackle but it's really important to get it checked out. Go to GetRoman.com/LANDRY to get started.
Follow Chris Landry on Twitter and make sure to visit LandryFootball.com!
Subscribe to the Landry Football Podcast on Apple Podcasts, Stitcher, TuneIn Radio, and Google Play.
Podcast: Play in new window | Download | Embed