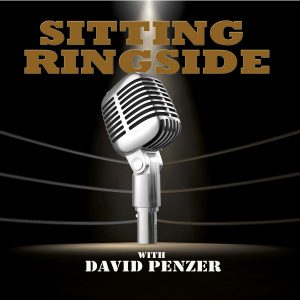 This week on Sitting Ringside, David Penzer sits down with one of the most underrated pro wrestlers in the history of the sport and 2004 WWE Hall Of Fame inductee, Tito Santana.
The guys talk about what drove Tito to find success in the wrestling business, his upbringing, his journey to the WWF and why he left in his stint there, being in the first match in Wrestlemania history, why he retired when he did, his new book "Don't Call Me Chico," and so much more!
This episode of Sitting Ringside is brought to you by Mack Weldon and Dollar Shave Club.
Mack Weldon is a premium men's essentials brand that believes in smart design, premium fabrics, and simple shopping. Visit MackWeldon.com and use the promo code "RINGSIDE" to receive 20% off your first order!
Put the quality of Dollar Shave Club to the test. Their Ultimate Shave Starter Set has everything you need for an amazing shave. It includes the Executive razor, shave butter, prep scrub, and post shave dew. You can get it for just $5 at DollarShaveClub.com/RINGSIDE!
Thanks for listening and don't forget the and review the show on Apple Podcasts and Stitcher!
Make sure to follow David Penzer and "Sitting Ringside" on Twitter!
You can find the show on Apple Podcasts, Stitcher, TuneIn Radio, Google Podcasts, and now iHeartRadio!
Podcast: Play in new window | Download | Embed