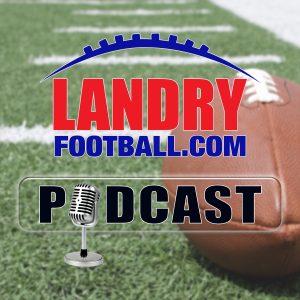 It's coaching change time of year. In some cases, It's the head coach, others assistants. How do you know when it is time to move on or stick with an assistant and how do you properly evaluate both current staff members and coaches outside the program and then merging the two.
Go inside the process with veteran Coach/Scout Chris Landry who serves as a coaching/scouting consultant to NFL teams and College programs.
Follow Chris Landry on Twitter and make sure to visit LandryFootball.com!
Subscribe to the Landry Football Podcast on Apple Podcasts, Stitcher, TuneIn Radio, Google Play, and now on the iHeartRadio app!
Podcast: Play in new window | Download | Embed