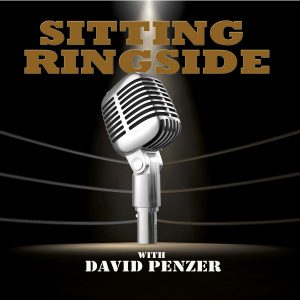 This week on Sitting Ringside, David Penzer answers your questions about his favorite memories of being in WCW and TNA/Impact, shares stories about Curt Henning, Eddie Guerrero, AJ Styles, Dixie Carter, Kevin Nash, Vince Russo, and being on the road with the likes of Arn Anderson and the "Nature Boy" Ric Flair!
This episode of Sitting Ringside is powered by Express VPN. Save money and watch all the games you want with the best VPN available for streaming sports. Find out how you can get three months free at ExpressVPN.com/RINGSIDE.
Thanks for listening and don't forget the and review the show on Apple Podcasts and Stitcher!
Make sure to follow David Penzer and "Sitting Ringside" on Twitter!
You can find the show on Apple Podcasts, Stitcher, TuneIn Radio, Google Podcasts, and now iHeartRadio!
Podcast: Play in new window | Download | Embed