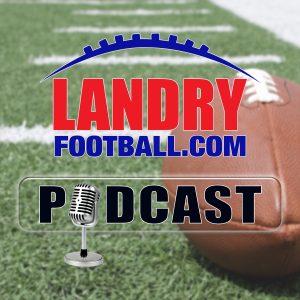 Chris Landry goes into detail of the day to day roles of NFL ownership and the impact it has on the on-field performance.
Also, he explains what makes Lamar Jackson and what people don't know about him and why so many people missed on him during the draft process and answers your questions, including one about the old "Run & Shoot Offense" and why it didn't last, and why sustainability of success is so difficult in the NFL.
All this and much more in the Thanksgiving edition of the Landry Football Podcast.
Follow Chris Landry on Twitter and make sure to visit LandryFootball.com!
Subscribe to the Landry Football Podcast on Apple Podcasts, Stitcher, TuneIn Radio, Google Play, and now on the iHeartRadio app!
Podcast: Play in new window | Download | Embed