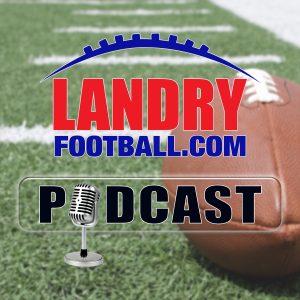 Chris Landry is a veteran of many coaching searches. He can come at it from both sides and offers up some thoughts on why the coaching search world has changed and what challenges that brings for him as a consultant that didn't exist as much as in the past.
Chris also helps you understand the on the field game better by offering you up some tips on what to look for when you watch games.
Become a smarter football fan by learning from a veteran coach and scout.
Follow Chris Landry on Twitter and make sure to visit LandryFootball.com!
Subscribe to the Landry Football Podcast on Apple Podcasts, Stitcher, TuneIn Radio, Google Play, and now on the iHeartRadio app!
Podcast: Play in new window | Download | Embed