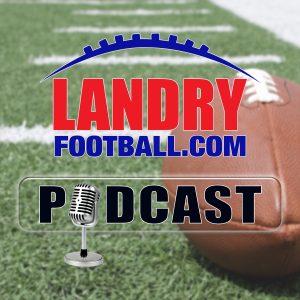 While a medical staff clears a player and the player himself has to feel ready to play, after those hurdles are cleared, it is a coach's decision to determine what is best for the player and team and that can be challenging. Chris takes you through that process and tells you how best to handle that situation.
Also, he gives his thoughts on the circus workout of Colin Kaepernick this past weekend and what it all means in both the short and long term.
See the game and learn the game from a coach, scout and front office perspective with Chris Landry.
Follow Chris Landry on Twitter and make sure to visit LandryFootball.com!
Subscribe to the Landry Football Podcast on Apple Podcasts, Stitcher, TuneIn Radio, Google Play, and now on the iHeartRadio app!
Podcast: Play in new window | Download | Embed