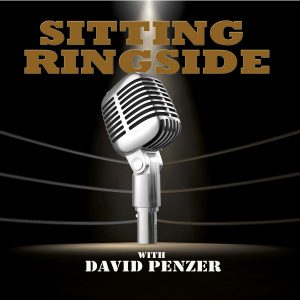 This week on Sitting Ringside, David Penzer is joined by NWA Powerrr referee Brian Hebner. This second generation referee talks about what it was like growing up Hebner. With his father Earl and his uncle Dave both being a part of some of the greatest storylines in pro wrestling history, Brian has a very unique perspective on the business.
The guys talk about the legendary angles involving Brian's father Earl including the twin brother referee finish to the Hulk Hogan/Andre The Giant/"Million Dollar Man" Ted Dibiase angle from 1988 and the infamous "Montreal Screwjob" involving Shawn Michael and Bret Hart.
Then, they get into how and when Brian decided to get into the business, his time in WCW, WWE, TNA, Impact, and now NWA Powerrr, the first time he ever spoke to Vince McMahon, some of the characters he's met, some road stories, and so much more!
Thanks for listening and don't forget the and review the show on Apple Podcasts and Stitcher!
Make sure to follow David Penzer and "Sitting Ringside" on Twitter!
You can find the show on Apple Podcasts, Stitcher, TuneIn Radio, Google Podcasts, and now iHeartRadio!
Podcast: Play in new window | Download | Embed