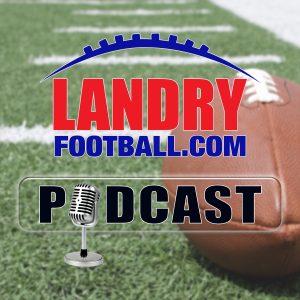 Many analysts incorrectly describe plays on TV as RPO's instead of play action passes. Veteran scout/coach Chris Landry explains the difference between the two and how to know the difference when watching the game.
Also, he also explains why and how more athletic quarterbacks are improving as passers, making them dual threats at the position more than ever, takes you through the weekend of football action, and what he is mostly focused on as well as answering your questions.
All this and more with veteran coach/scout Chris Landry on today's edition of the Landry Football Podcast.
Follow Chris Landry on Twitter and make sure to visit LandryFootball.com!
Subscribe to the Landry Football Podcast on Apple Podcasts, Stitcher, TuneIn Radio, Google Play, and now on the iHeartRadio app!
Podcast: Play in new window | Download | Embed