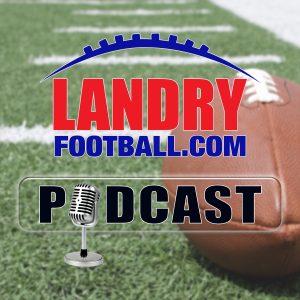 A lot has been made of LSU's win over Alabama but does it signal an changing of the course in the SEC?  Veteran scout/coach Chris Landry explains what's going on at Alabama and LSU and what it means going forward.
Also, he addresses the rest of the weekend in College Football and the NFL as well as answering your questions.
Learn the game from a veteran NFL and College Football scout and coach twice a week on the Landry Football Podcast!
Follow Chris Landry on Twitter and make sure to visit LandryFootball.com!
Subscribe to the Landry Football Podcast on Apple Podcasts, Stitcher, TuneIn Radio, Google Play, and now on the iHeartRadio app!
Podcast: Play in new window | Download | Embed