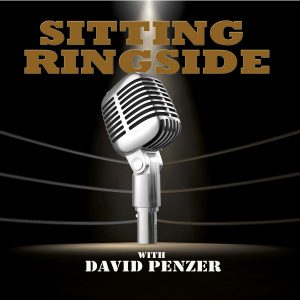 This week on Sitting Ringside, David Penzer is joined by a guy who may not be a household name but has certainly seen and done everything possible in the wrestling business, John Arezzi. The guys discuss how John went from being in the ring to getting into the music business and now all of these years later, vice versa. John discusses his legendary wrestling radio show in New York, his long running radio show "Pro Wrestling Spotlight," how he came up with and executed the first ever wresting convention, his role in the 1992 legal woes of Vince McMahon and the WWE, and so much more.
This episode of Sitting Ringside is powered by by Mack Weldon. They are a premium men's essentials brand that believes in smart design, premium fabrics, and simple shopping. Visit MackWeldon.com and use the promo code "RINGSIDE" to receive 20% off your first order!
Thanks for listening and don't forget the and review the show on Apple Podcasts and Stitcher!
Make sure to follow David Penzer and "Sitting Ringside" on Twitter!
You can find the show on Apple Podcasts, Stitcher, TuneIn Radio, Google Podcasts, and now iHeartRadio!
Podcast: Play in new window | Download | Embed